Carveouts and successions: the cornerstone of Japan's private equity market
Virtual Event | Alessandro Silvestro | 1 Dec 16.15 p.m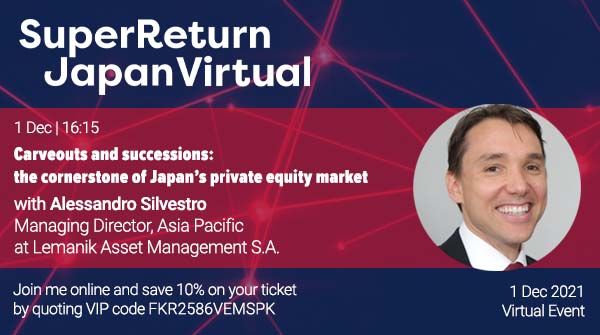 A few days to go before SuperReturn Japan Virtual, the leading private equity and venture capital event in Japan.
Our managing director Alessandro Silvestro will moderate two meetings on December 1st,
one at 11.05 JST A Chatam House rule discussion on trade wars and geopolitics
and the other at 4.15pm JST on carveouts and successions deals in Japan.
A valuable networking opportunity with 175+ senior local and international attendees not to be missed.
Book your place here: https://bit.ly/3nPnl8x